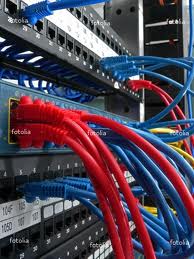 We can make it easy for you to find companies and for companies to find you. We can use our resources to market you to hiring managers at corporations, law firms, non-profits and yes, even to other recruiters.
We can identify appropriate decision-makers and have your resume delivered directly to them, saving you hundreds of hours of research time and mind-numbing paperwork while also providing maximum exposure to employers.
We have also assembled personal email addresses of legal and executive recruiters throughout the country; if you are qualified, we can easily distribute your marketing materials to this important resource. If we don't think recruiters will be useful to you, we will tell you, and tell you why.
Often, a well considered campaign combining pro-active job search methods and distribution to both companies and recruiters, along with on-line postings on key sites, will produce the quickest results. We can handle all of this for you.
Our Contacts and Connections program is designed for clients who are simply too busy to spend countless hours searching the web and sending out resumes. A partial list of services includes:
OUTBOUND – Resume Distribution
1. Send your resume to major legal and executive recruiters
Our database has thousands of verified addresses. It would take months even to find these top recruiters & addresses!
2. Post your resume on 60-85 major executive job boards
Make it easy for companies and recruiters to find you. Save more than 60 hours of time.
3. Reach 1,000 or more company hiring managers & recruiters
We will find companies in your area and industry and send them your resume and letter of introduction!
4. Post your resume on leading legal job sites
Law firms and legal recruiters check these sites regularly when they are looking to source prospective employees. If you are not there, they will not find you!
5. Post your resume on an in-house only job board
Most recruiters focus on law firm jobs, because in-house opportunities are rarely given to search firms. However, we can post your marketing materials on a special site that is exclusively for in-house positions. More than 10,000 in house positions per year are filled through this site.
6. Build a network from scratch without small talk or schmooze!
We will create an on-line business network profile so you can be found by friends and former colleagues, but more importantly, by recruiters and company hiring managers who are frequently turning to these sites to source talent.
INBOUND – Finding & Screening Job Leads
7. Scan the internet and have leads emailed to you
We create a job profile and carefully selected keywords; once done, suitable positions from across the entire internet, including employer sites, are sent to you. Don't waste time jumping from job board to job board … we can put it all in one place for you!
8. Seek and find legal jobs on the internet – automatically!
We will set up a system for you so that all appropriate legal jobs posted on major attorney job boards are sent to your email address. We will even create a special email account for you specifically for these leads.
9. The "Do Nothing" Job Search — Find and Reply to Job Leads in Your Sleep
We have access to technology that will not only find job openings, but which will actually respond to the ads by sending in your resume and cover letter. The technology is not yet perfect; it will miss some leads and apply to some that are inappropriate, but it guarantees resumes will be sent out even though you had, literally, nothing to do with it.
These services will save you countless hours of time, and

shorten your search by months.