Our Elite Program
For those earning $250k+
If you are a partner at a major law firm, a C-level executive, or a Vice President earning more than $225,000 per year, you are facing far more co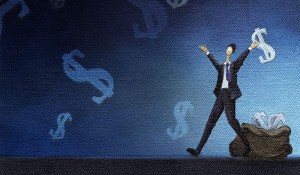 mplications in your search than most other job seekers.
To meet the unique needs of the upper echelon in law and business, we have a developed our Elite program. This program contains the most comprehensive array of service and support that is available under one roof.
As a regular client, your services will include:
Brand Strategy and Value Proposition development through our Competitive Edge process
Creation of compelling resumes and marketing materials
Personal instruction on every aspect of our Innovative vs. Traditional Job Search System
Comprehensive Marketing Action Plan
In addition, Elite Program members will receive the following benefits:
CSG will actively market you. We will identify companies:

in industries of your choice
in geographic areas of your choice (anywhere in the US)
at least one key, senior level decision-maker
your resume will be sent to the decision-maker by Career Strategies
we will also prepare and send a personal letter of introduction with the resume
we do the research, letter writing, resume preparation and all the distribution
you receive a listing of each company to which we have marketed your resume
companies may contact you directly, or may contact us for information
Depending on your program, we will send from 100 to 1000 letters and resumes.
A weekly or bi-weekly consultation with one of our consultants for the duration of your search (up to one year) to discuss job strategies, incoming leads and to brainstorm
Membership in a C-Level networking group (if available in your area) for up to 1 year.
Distribution of your resume and marketing materials to a network of legal and/or executive recruiters
Forwarding of your resume to our list of venture capital companies, one of the best hiring resources for C-level executives
Creation of a personal job agent that will scour the internet and send you suitable job leads
The Elite program is the finest of its type in the industry. Every tool, every resource in our arsenal is made available. Program prices range from $12,500 to $20,000, depending upon options and duration.