Legal Recruiting
Legal Search Services
Need a good lawyer? We know thousands!
We have been working with attorneys in transition since 1992, and have direct personal knowledge about thousands of lawyers.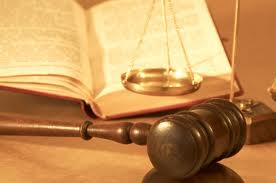 We have lectured on legal career issues before many of the leading Bar Associations in our area, have been quoted in most of the law journals, and our research about legal careers has been reprinted by no less than the American Bar Association.
We have one of the strongest legal referral networks in the country. On our own, or in concert with affiliated recruiters, we are able to find well screened, highly qualified attorneys in virtually any practice area and at any level of experience.
For law firms:
We are able to recruit at all levels including
Partners
Associates
Senior Associates
Of Counsel
Law Firm administrators
Paralegals
For corporate legal departments:
We can provide the full spectrum of in-house positions.
General Counsel
Deputy General Counsel
Legal staff
Hybrid Business/Legal Positions.
We have an extremely large database of attorneys who would like to apply both their legal and business skills in a corporate environment. This is an excellent option for small-to-medium-size companies that don't need full-time in-house lawyers, but who would like to have someone on their management team with a legal background.
Many of our contacts have solid business management as well as legal skills, and could become valued assets for your company.

Top of Class from Top Schools? or Just a Darn Good Lawyers?
Typically, large law firms are seeking attorneys who finished in the Top 15% of their class and who attended Top Law Schools. That's fine, it that is what your needs are and that is what your budget can afford. We can certainly help you find candidates.
But if what you really need is just a darn good lawyer who can effectively represent your clients' interests, can doesn't need much supervision and who can consistently produce excellent work, then we can help in ways that few other recruiters can match.
Many of our clients over the years were not from Ivy League colleges and top law schools, but they have proven talents and experience and are excellent lawyers. We can reach into this marketplace and find extremely talented attorneys who are available at an affordable salary.
Through our direct abilities or through relationships crafted and developed over more than a decade, we can "turnkey" most of your legal staffing needs, so you can focus on what really matters — running your firm or legal department and zealously representing your clients' interests.