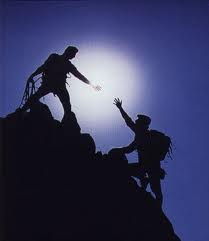 "A lawyer who represents himself has a fool for a client… and for an attorney."
Whether you are seeking to explore your career options or are just doing a job search, the Career Strategies Group counseling professionals can be there with you every day to guide your campaign. As your coach, partner and mentor, our career counseling mission is to help you get maximum results in marketing yourself for a job. We provide advice and counsel, career change ideas, "brainstorm" and answer any questions that arise as your search progresses. We also help you prepare for actual interviews (a special 2-hour video training program is available) and help you handle offer evaluation and salary negotiation issues.
As your career counseling mentor, we show you the best approach in marketing yourself for a job.  Our career coaching can help you if you are searching for alternative careers for lawyers or other professional job options. The following are the general services we offer as your Personal Mentor and Career Coach, whether you are looking for a lawyer career change or executive career change.
Critiquing of letters – We will review your custom materials to make sure they are on target.
Career Strategies | Events – Our career counseling pros will strategize with you on how to maximize specific "events" and turn them into job opportunities.
Interview preparation – We can make sure you are absolutely prepared for each interview, and orchestrate the follow-up interview rounds so you can make a successful career change.
Telephone work – If you are having problems getting through to decision makers, or having trouble convincing decision makers to interview you, then let us know.  Our career counseling team can review your methodology, pointing out and correcting your deficiencies.
Approach lines – As experienced career counseling professionals, we can help develop strategies to penetrate specific companies or industries.
Create-a-job – We have a very detailed "create-a-job" strategy that can be applied whenever a company has an unfulfilled want and need that cannot be readily handled internally. Our career counseling team can lead you through this process.
Monitoring Campaign Effectiveness –  We will track and diagnose your campaign's strengths and weaknesses, evaluate performance, and make changes in the marketing plan as warranted. The goal in our career counseling process is to help you make your career change as quickly and efficiently as possible.
Information Sources – We don't do your research for you, but if you are running into a wall and don't know where to find information, call us; our career counseling team can point you in the right direction.
General Questions -If you're not sure about a job search issue, call us; our tremendous knowledge about all aspects of job search and career change is only a phone call or email away.
Offer Evaluation – We can help determine if an offer is the right one to take. If you have received multiple offers, we will help you pick the best one, based on your PSP profile.
Salary Negotiation -How much can you ask for without asking for too much? We empower our career counseling clients by helping them develop an effective compensation negotiation strategy using our knowledge of current salary levels.
Career Counseling and Coaching time is available on retainer, usually from 3 to 9 hours. Additional time may be purchased if necessary. With this program, you commit to Career Counseling and coaching time only when you need it.
Career Strategies has guided several thousand clients through successful job searches. Our extensive knowledge and all of the "tricks of the trade" we know about job search are available to guide you through your job search efficiently and productively.
Alternative Careers for Lawyers
Call Career Strategies Group (866) 898-4228