December 24, 2017
In
blog
5 Ways to Give Your Resume a Makeover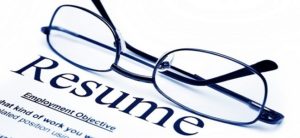 This is from an article just published by CareerBuilder.com and MSN.
(We were among the resume experts from around the U.S. who were interviewed.)
Fashion and what's in style change over time—and so should your résumé. What may have been a trendy way to format five or 10 years ago could now be considered outdated. And with technology changing how jobs are found and applied for, being current is more crucial to your job search than ever. Whether you're just putting together your résumé or feel like your job search is in a rut, take the time to update your résumé's look with these five tips.
Swap out-dated categories for modern information
Résumés used to serve as a very different form of introduction than today. While hiring managers used to wonder who you were and what you were looking for, as well as if anybody could vouch for you, today's hiring process is much more streamlined. "Today, like the understanding of the unspoken objective, everyone knows that a job candidate will provide references when and if they advance to the next stage of the hiring
process," says Karen Southall Watts, business coach, consultant and author.
Instead, find a way to use your résumé's valuable space more wisely. "The top third of your résumé is prime real estate and should not be home to something as obvious and outdated as an objective statement," says Watts. "The reader already knows you are looking for a job like the one advertised. It's better to put a personal branding statement or skills summary in this key area." Below your contact information, write a short summary of your achievements, years of experience and highlight your skills.
Use the latest technology to your advantage
When designing your résumé, keep in mind both who and what will be receiving it. Bruce Blackwell, managing partner of Career Strategies Group in White Plains, NY, says, "Rule number one is to keep your design simple! Make sure it is compatible with the résumé database programs used by employers and recruiters. Called applicant tracking systems, these programs electronically 'read' incoming résumés, parse their keywords and slot them into a database file. Résumés with headers on the name and address lines, with bullet points in the contact area, with fancy lines and other graphic effects, often cannot be read and end up in the garbage."
Having more than one format of your résumé is crucial to your search. Watts says, "There should be a résumé that works no matter where you need it to go: A printed paper version for traditional employers, a PDF version that can be scanned and a hyperlinked version that ties to samples of your work or your social media links."
Skip the buzzwords and instead give specific results
Instead of describing yourself as the most hard-working, creative, talented team-player, quantify your success and include achievements in your work experience section. Michelle Proehl, president of Slate Advisers in Sunnyvale, CA, says, "Emphasize specific actions and the results achieved. For instance, saying that you 'Identified $1M in administrative cost savings that enabled the sales team to add headcount' is far
more powerful than 'Conducted analysis of division financial plan and budget.'"
Abby Kohut, human resources executive, recruiter and author of "Abby's 101 Job Search Secrets," says, "Avoid buzzwords designed to sweeten your résumé, but don't really hold any meaning. With more companies relying on computers to vet résumés before sending to hiring managers, it's crucial to weave the appropriate keywords into your résumé and professional online profiles. Learn the difference between a buzzword
and a keyword, and your résumé will rise to the top on the stack."
Give context to your experience
While you may know what your past places of employment did or believe a company name is big enough to be recognized, hiring managers may not. Jon Mazzocchi, partner and general manager in the accounting and finance search division at Winter Wyman, a recruitment firm in Waltham, MA, says it's crucial to give context
to your past employment and what the business did. "Even if the hiring manager is familiar with your past employers, it is a good idea to point out the similarities between those companies and the one you hope to join. Similarities in size, culture, and industry definitely help."
Give every detail a professional polish
To avoid quickly being discarded, triple-check your résumé for errors and be sure you're presenting yourself as a professional. When it comes to getting in touch with you, Watts says it's important to give multiple contact methods. "It's highly unlikely that HR is going to send you a letter in the mail. Your résumé should include a phone number, an email, your social media links if you use them professionally and your website if you have one." Laurie Morse-Dell, personal branding coach in Bismarck, ND, adds, "Make sure you have a professional email address. If your email is or could be perceived as vulgar, cutesy, juvenile or cheesy, get a new one."
Most importantly, your résumé and all content included should recommend you as a qualified candidate for the job who exudes professionalism and capability. By taking the time to put your best résumé forward, you're sure to create a great first impression.