December 10, 2017
In
blog
Training and Management Development Programs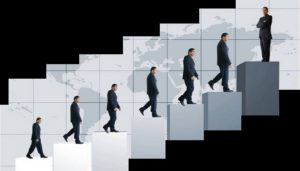 Helping your Business Grow
We offer a variety of training and management development programs for law firms, corporations, academic institutions and non-profits. Programs are available for groups and for individuals.
A selection of our programs includes:
How to generate more revenue for your law practice or business
Improving operational procedures to maximize profits
Team building in a competitive practice
Business planning to improve cash flow
For over 20 years, our team of business consultants has been helping individuals and organizations achieve more than they thought was ever possible.  Our advisors use their experience as attorneys, executives and entrepreneurs to help legal professionals, entrepreneurs and business executives create and follow their roadmap to success.
We help attorneys and business owners design and execute strategies to so that:
The Practice grows. This is about finding new clients and adding more matters from the existing client base. We teach strategies and tactics that help clients "make it rain."
Billings turn into profits. Adding clients and billing hours doesn't ensure a profit. We help clients run effective operations and turn top-line cash into bottom-line profits.
There is value beyond the billable hour. Sometimes attorneys and other professionals want to move beyond their practice into other pursuits. This is about turning the business into something that can be transferred or just run effectively beyond the owners' individual efforts.
We custom design a unique roadmap for each client – focusing on the things they don't teach you in law, business or medical school. Program elements can include:
Strategy & Planning. We help professionals develop their strategic vision and translate that to the daily tasks that can then be implemented. This is useful to all attorneys and professionals – from new associates who need to learn how to make it rain, to more senior attorneys or entrepreneurs who are thinking about buying or selling a business.
Marketing & Business Development. Attorneys and professionals need marketing and sales strategies tailored to their specific businesses. We use a "solutions approach" to make "good" referrals happen and increase your close rate. As a result of this program, our clients will understand (and practice) how to capture the unique aspects of their practice to secure the "right" clients.
Client Service & Retention: The bottom line is that most professions — law, medicine, dentistry, public relations, insurance or any other field — are service businesses. We help owners turn their clients into "Fans" who will refer more matters and become one of their "Promoters."
Personal & Team Development: We help improve the business skills that are not taught in school but are essential to running a successful business. It is about developing the business owner and the team to work most effectively together.
Practice Development: Even the most effective sales and marketing won't result in a profitable practice if the "Operations" side is leaking cash. We review of your operations to identify areas for improvement and gaps that need filling. Owners gain a fresh, outsiders' perspective and learn how to plan to make change happen.
A Personal Trainer for your Practice
Coaching is like having a personal trainer to help you reach your potential. Your coach helps you learn how to run a better practice by applying proven business principles to the unique nature of your profession.
A good coach helps clients:
Set clear and achievable business goals
Develop a simple plan to get started
Stay on–track and on-time
Unlock and apply the business skills needed to succeed.
Professional athletes use coaches and trainers to win on the field of competition. Today, more and more professionals and executives are using coaching to help them achieve their dreams.
Contact us today for a free consultation.